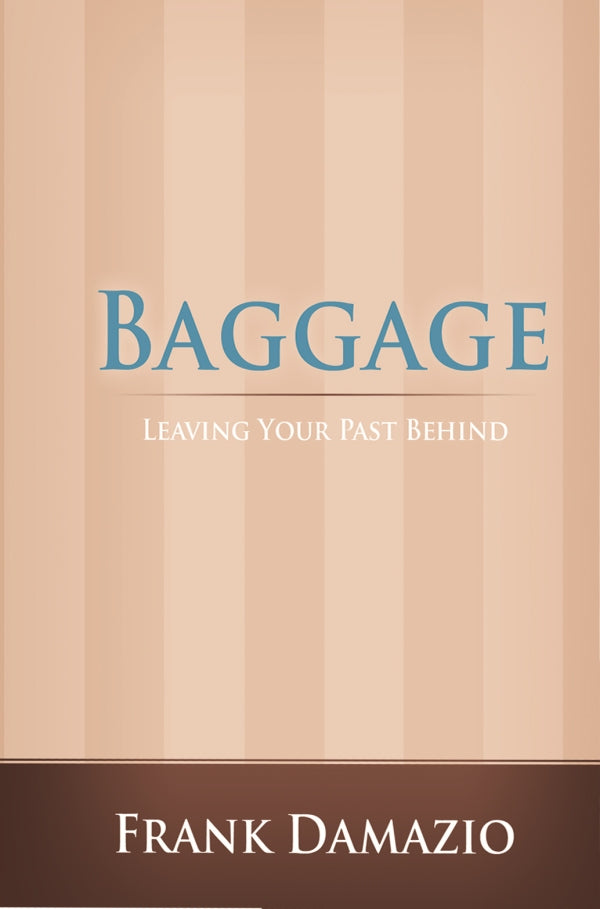 Baggage: Leaving Your Past Behind
$9.99
ISBN:  978-1-59383-038-0     Hardcover, 128 Pages     4.75" x 6.5"
Single Book:  $9.99   /   5-Pack:  $44.99   /   10-Pack:  $84.99   /   25-Pack:  $199.99
Many of us get weighed down with baggage full of old regrets and hurts that we drag with us through the years.  This baggage keeps us from reaching our goals, obstructs our relationships, and trips us up when we try to move forward.  In this book you'll learn how to let it go and experience the freedom of God's grace.
Table of Contents:
1.  The Baggage That People Carry
2.  Where Did I Get All This Baggage?
3.  The Holy Spirit Can Handle Your Baggage
4.  Having Courage To Face Your Baggage
5.  Having Faith To Empty Your Baggage
6.  The God Who is Full Of Second Chances
 Browse additional resources by Frank Damazio
Also available as an ebook from the these online retailers: